自由意志宣言
智觉学苑代表地球人类发表声明:在负面生命体的控制奴役之下,地球上的人类根本就没有自由选择权。前提第一:地球上的真相被蒙蔽、信息被控制、人类享有的知情权受到侵犯;第二:人类在威逼利诱和知情权受到侵犯的情况下,自然会导致选择错误的、负面的、消极的价值观和行为,就当成了人类的自由选择;第三:当人类选择正确的、正面的、积极的价值观和行为,选择追求生命和宇宙实相,选择推广先进科技,马上倍受打压、控制…甚至付出生命的代价;第四:人类的身心灵不断被系统性地故意毒害,包括空气、食物、水源、天气、自然生态、能量矩阵等等。所以基于以上四大前提,人类有史以来根本就没有自由选择权,所谓的自由选择权其实就是负面生命体所制造的"地球骗局"。然而,宇宙法则的内容是"必须尊重所有生命体的自由意志和自由选择权",既然人类已经丧失了自由选择权,那就是"宇宙法则"被侵犯了,这对全人类和整个宇宙都是不公平的。当人类丧失了自由选择权,根本就没有尊重自由选择权可言。以上四大前提已经指出了宇宙法则的漏洞,应该得到全宇宙所有生命体的重视,立即进行详尽的立法修正来弥补此漏洞,以保障宇宙法则的可行性、并排除对全宇宙生命体扬升的障碍。
现在,智觉学苑代表全人类宣布:
(1)人类应该享有对真相的知情权,不容许受任何的蒙蔽、欺骗和打压;应该享有独立自主权,不允许自由意志和自由选择权受到丝毫的侵犯。
(

2)严正反对"佐治亚导向石碑 Georgia Guidestone" 的阴谋宣言。
2019年11月9日智觉学苑第二届69天闭关(突破第二重无明系统 "地球骗局" )结幕宣言
晟果录(2019年6月22日晚上大悲灵感启发)
**************************
2019 Classes
2019年11月1日 第一年级新班 智觉学苑招生简章

Click
To register, either call 郭灿东416-917-1632, 李捷偉 647-855-5416 or email us at

info@awe-edu.com
中国境内,请咨询张女士,电话 13822289963
*************
The 16th United Nations Day of Vesak (

UNDV)

2019 in Vietnam, May 12-14.

Click Photo Gallery
Can Dong Guo, Dr. Lo and Dr. Huang attended the event Can Dong Guo was invited to presented his paper for the event

(

PDF

) (

UNDV

Certificate

) (

Power Point

) (

Youtube

) (

Tencent

)
The 2018 Parliament of the Word's Religions (PWR) in Toronto Nov 1- 7

Click
Interview Dr.Lo at the PWR Click
Eight AWE members attended the PWR event. They all had meaningful experiences and the take home message is
"we' encourage interfaith encounter, to bring people together from all faiths and to connect with love for a peaceful and sustainable world of the future"
Enligtenment (中英对照)
En = become Lighten = eminence, luminary
Q1: What is enlightenment?
A1: Enlightenment is the opposite of unenlightened
Q2: What is unenlightened?
A2: No light.
Q3: What does no light mean?
A3: Can't see a thing.
Q4: See what thing?
A4: Reality.
Q5: What is reality?
A5: Everything.
Q6: What do you mean by everything?
A6: Everything means everything; the way you think, the way you feel, from a single thought to the entire cosmos.
Q7: You mean enlightenment is to know all of these?
A7: Yes.
Q8: How can I know all of these?
A8: Increase your knowledge capacity.
Q9: How to increase my knowledge capacity?
A9: Open your mind is the first step to enlightenment.
Q10: How to open my mind?
A10: Click here for "How to open your mind" lecture, and then Click here for "How to transcend duality" lecture
Definition of Enlightenment: Original YouTube Video
Freedom (

中英对照

))
Q1. Why should I border with enlightenment?
A1. Because you want freedom.
Q2. I am free now.
A2. You only think you are free, but actually you are not.
Q3. Why am I not free? I do what I want, love who I want.
A3. All your behavior, all your thought processes, all your motivations are controlled by your physiology that you are not aware of. For example, an attractive person walks pass and you automatically look. You only think you have the freedom to look. You are not aware that your sensation of sight have triggered a stimulus-response neural circuit subroutine. You have no free choice under the dictatorship of your own neural physiology.
Q4. I am not convinced. I still think this natural physiology is freedom. I am free to look at the attractive person.
A4. An amoeba is good at stimulus-response behavior. How could we call the amoeba's involuntary behavior as freedom of choice? Such animal instincts have totally repressed the true freedom our intellect or soul is capable of.
Q5. I am still not clear about the distinction between stimulus-response behavior versus intellectual and spiritual freedom.
A5. Stimulus-response behaviors are governed by the involuntary autonomic nervous system and the reward center of the brain. The entire system evolves for survival and reproduction of the selfish gene. The entire psychological system is meticulously orchestrated without real free will. Intellectual freedom of choice is the awareness based on knowledge and rationale operating mainly in the frontal lobe of the brain. Spiritual freedom should involve consciousness independent of the brain.
Q6. I am really confused. This is too much information for me. I just want to live my life freely with the person I love.
A6. Check out what is love. Click here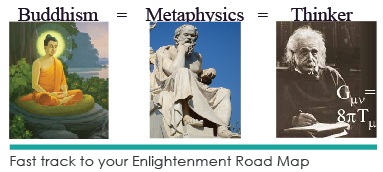 © (Ching Lo, AWE, GTT Registered not-for-profit 1776075)
All original materials published in this website are freely available to institutions or individuals for the purpose of scholarly research and studies. However, institutions or individuals who intend to market this document for any sort of financial gains through teaching any portion of these curricula MUST first obtain written permission from the Green Think Tank Organization through the Academy of Wisdom and Enlightenment in order to abide by copy rights.
General Disclaimer: The content presented in the AWE curricula on the AWE website is intended for informational purposes only, and should not be construed as a substitute for medical or mental health care. AWE expressly do not provide any medical, psychological, diagnostic, counseling or treatment services. AWE, its staff, Board and agents shall not be liable for claims or damages, and expressly disclaims any and all liability of any nature for any action, or non-action, taken as a result of the information generated by this curricula and website or by any of the programs it presents or research it funds. Use of this curricula, YouTube lecture and website is at the sole discretion and responsibility of the individual visitor.